Jarius King, aka B-boy ManOfGod, is many things: dancer, arts educator, DJ, youth mentor and entrepreneur. When he's not at his day job making sure things get moved across the country, he's on a mission to bring positive change to his community. He spreads the love of urban dance culture to the world while repping various crews that he dances with: Rhythm Attack (Hong Kong), Motion Disorderz (Milwaukee), Awesome Style Konnection (Chicago), and Ninja Church (Chicago).
What is your day job?
I work in the transportation industry, transporting goods, luggage and cargo. I also hook up equipment to planes, assist in guiding them in and out of their destination, and I check the aircrafts for signs of damage. The good thing about my job is that it's flexible, so I get to travel very easily. It's allowed me to spread the work I do in the urban dance community on a global scale.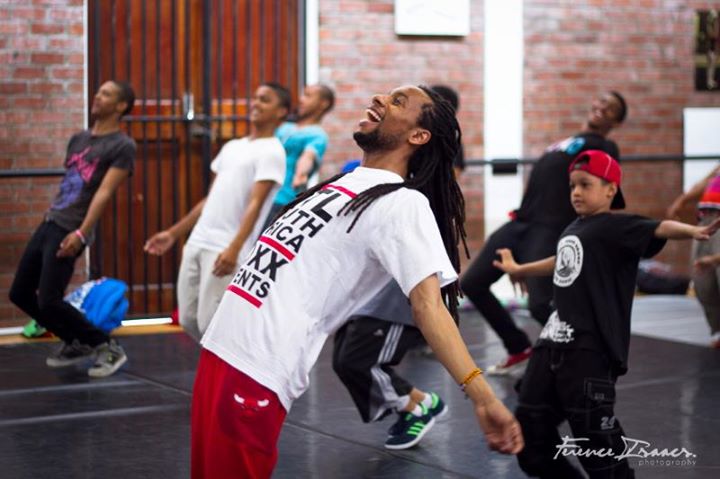 What's something you do for urban dance communities?
I'm a co-director of Breakin' the Law: International Festival of Urban Movement, an annual festival based in Madison, Wisconsin, at the University of Wisconsin. My partner Katrina Flores (Bgirl El La Katrina) and I have been organizing it for the past 11 years. It started as a one-day event and evolved into a five-day festival. In the lead up to the main festival every spring, we organize a series of international qualifying events. We scout talent and hold competitions to bring in the best representatives from the countries that we work with. While we're out there, we provide our services for free. I either judge and/or DJ and oftentimes, teach dance workshops for free. We also devote time in sharing our knowledge and skills with organizers to help them improve at organizing their own events. The main BTL festival in Madison has always been free to everyone. We don't make any money out of BTL or its related events. Over time, BTL has grown and we've steadily contributed more of own money to the event. We've provided people housing as well as food so that the various representatives who join us can focus on competing. Financially, it's definitely been a challenge, which is one of the reasons Katrina and I decided to focus more on the non-profit part of BTL. I also organize other events in Chicago and Madison aside from BTL. I also judge or dj at community jams for the love. You got to give back!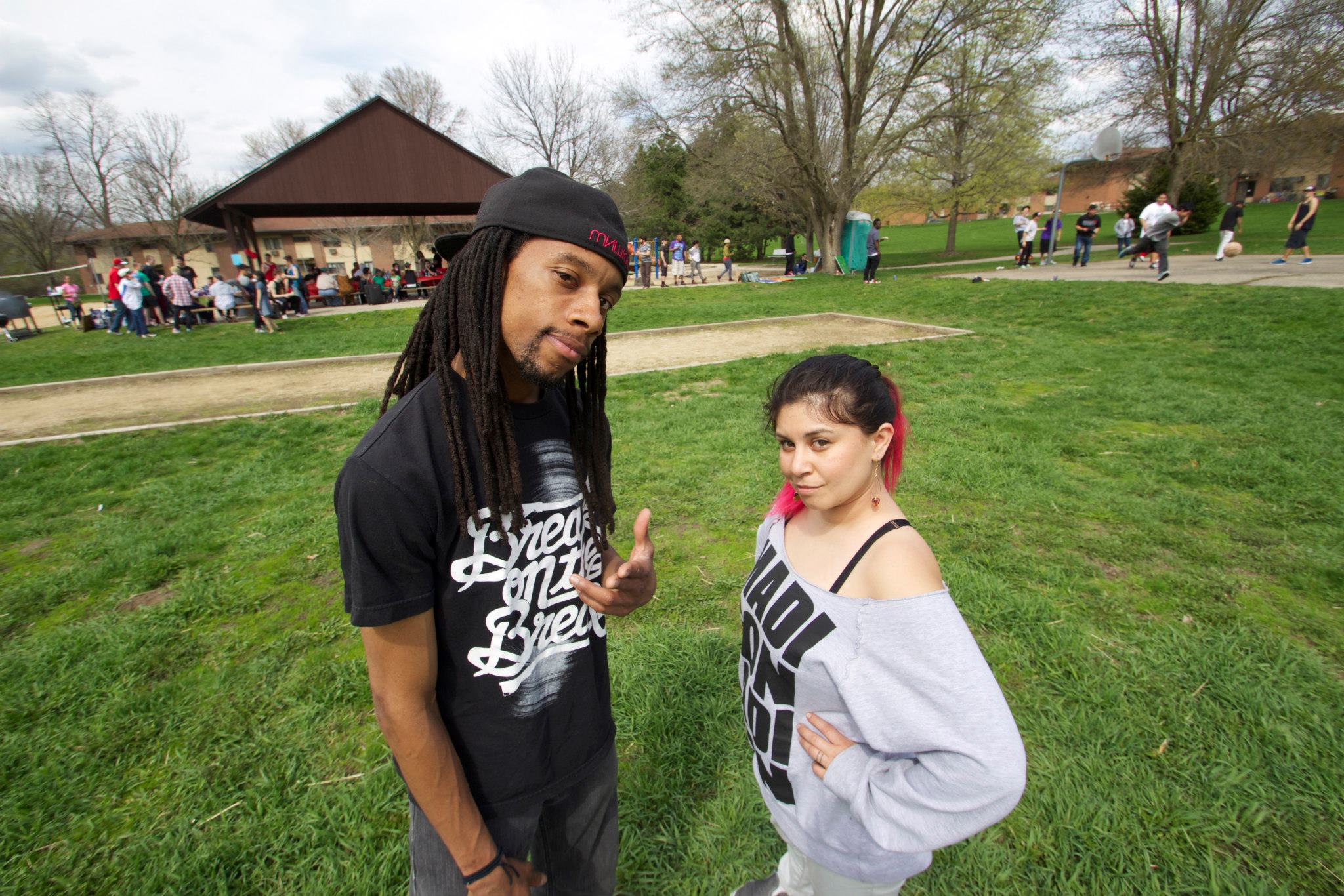 What will you be focusing on?
In regards to BTL, we'll be focusing on other aspects, like educating youth. We plan on using breaking and the art of dance to teach STEM (Science Technology Engineering and Math). We also want youth to develop skillsets like event planning so that they can share their knowledge with their respective communities. Breakin' the Law is a yearlong process and definitely takes a lot of my time. It's challenging to balance with my personal life, but community outreach is something that I'm passionate about. I personally want to focus on using dance/movement as a way to foster cross-cultural education and intentionally bridge gaps in racially divided neighborhoods; specifically my own. Outside of dance, I am personally focusing on getting married and starting a family in the near future.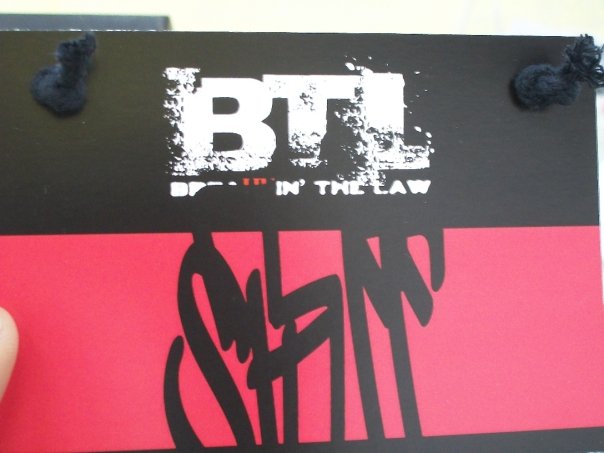 Why are you so passionate about community outreach?
I've known for a while that my calling is to use arts and dance to help youth. It's also been helpful to have support from my pastor and my church. I'm involved with a community centre called the Firehouse Community Arts Centre, a former firehouse that's now a place for the community. I've been part of holding dance practices along with my friend Jethnam Fabara (Bboy "Jetnam") there since last fall. I will be helping more with programming and coordinating in the near future. The center will have classes and workshops for all kinds of dance styles, not just breaking. In addition, there will be various other programs such for cooking, art, and music. There's several programs that have started there already in those areas, but that will take some time and I am looking forward to being part of that more and more.
How did you yourself get into B-boying?
In June 2000, I finished my first year of high school and I had to get corrective surgery on my spine. I was bed-ridden and thought it was going to be a horrible summer. I remember lying on the couch when the movie, Beat Street, came on. The dopest part for me was the battle at the Roxy because it was like an exchange between two highly skilled warriors who respected one another. That fall, I met a dude a friend from school, Marvin LaBranche, who lent me this instructional video by Air Force Crew's Will Power. Later, I came across ChicagoBboy.com, a web forum for Chicago B-boys and found out that there was a practice spot near my home at Bessemer Park. The Brickheadz and their friends all practiced there (a special thanks to Brian Aponte and Puppet). From there, people started talking to me and showing me things about B-boying, and that's how I first got introduced into the scene.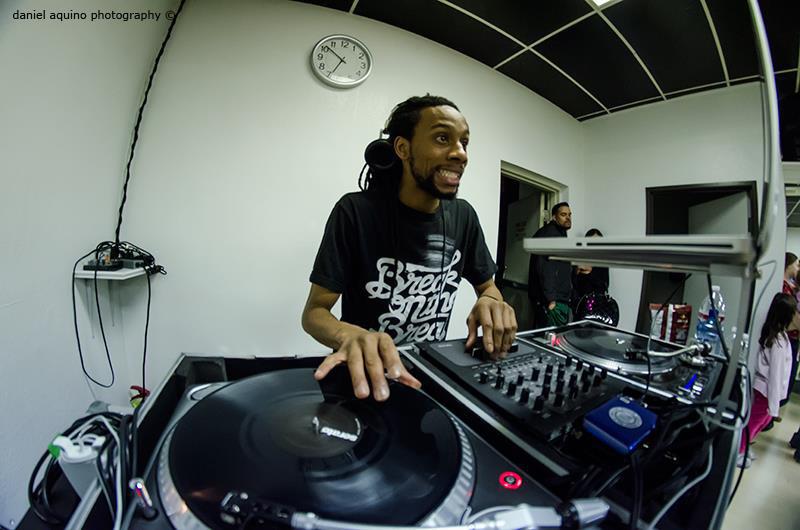 How did you get the B-boy name ManOfGod?
My first name was Ravenous; I named myself that because I thought it was cool. But then I looked it up and learned that it means someone who was hungry and craving for attention. I thought that was whack and stopped using it. For a time, people used to call me 7UP because Orlando Jones used to be the spokesperson for 7UP soda and everyone thought I looked like him. After a couple years of being nameless, I started finding myself in God. In college, my homegirl Heydie used to say to me, "Oh hey, look, it's the man of God! Yo what up man of God!" and it started from there. Honestly, people call me everything. Some people call me Man O' Tables when I DJ, or Man O' War because I'm intense when I battle. I have a ton of names; it's ridiculous.
How do you balance everything that you do?
There's no balance! It's more juggling than balancing. All of the things I do, like organizing events, competing in competitions and travelling the world have been financially tough. I'm trying to focus my time now on being productive as opposed to just doing a lot of cool things.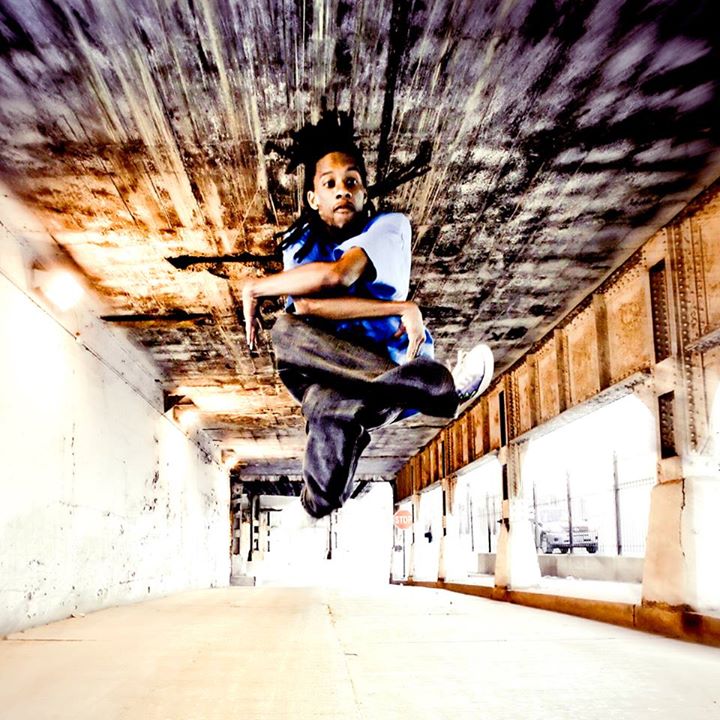 What keeps you motivated?
My spiritual faith as a practicing Christian and my passion for movement. As a kid I was really active and breaking has been a way to tie all my creative energy together. I've developed relationships through the dance and culture, and it has helped me develop a strong sense of self-esteem. I've met a lot of people close to me through the years who inspire and motivate me, including my fiancé, Dalki, who is also a B-girl.
Do you have any advice for people who want to follow their passion?
Yeah, freaking go for it! First and foremost, have a goal and be realistic in the choices you have to make. For me, I always wanted to have a large effect with my breaking. I've been blessed to have an effect on an entire region, the mid-west; Wisconsin to be specific. You need to be ready to make sacrifices. I chose to focus on organizing BTL, which impacted my grades. You should also be honest and have integrity, especially when business is brought into it. I've been blessed with a lot of opportunities, not just because of my skills, but because of who I am as a person. Another thing I'm learning is that knowing how to market yourself on paper is important. I can talk for days about my skills, but it's not enough unless you know how to translate it onto paper. Also, know how to manage your money with accounting. I also have my own small multimedia business called King's Eye Productions and it's a pain to do accounting for it. I had the resources to learn before, but I didn't take advantage of the opportunity back then. Finally, write down your goals, plans and ideas, and keep a log book.
What are your future goals?
For BTL, I'm focused on working with Katrina to incorporate it as a non-profit organization. We want BTL to have structural impact outside of the festival and to focus on further developing our community outreach and educational programming. I am also focusing on improving my video editing skills for my multimedia company. I want to leverage my multimedia business as a sort of an agency to provide entertainers for different events. Lastly, I am interested in teaching Mandarin to youth in my community. I just want to share what I have in order to open up the minds of young peoples minds to know that things like world travel are not farfetched.
Seriously, what don't you do?
I absolutely suck at graffiti. Honestly dude, I can't draw at all.
---
Check out more from Jarius "ManOfGod" King:
Instragram - http://instagram.com/MOGdance
Twitter - https://twitter.com/mogdance
Facebook - https://www.facebook.com/MOG.dance
LinkedIn - http://www.linkedin.com/pub/jarius-king/4b/433/36...
Youtube - https://www.youtube.com/jvking
mixcloud - http://www.mixcloud.com/KingGenius/
Soundcloud - https://soundcloud.com/kinggns