When I first spotted Clara's house tour on Apartment Therapy, I thought to myself, "maybe I can do something like that." Instead, I kept browsing the Internet for funny pictures of cats. For Clara, the owner of Banner Day Consulting, designing beautiful living spaces for people like me is something that she does daily. She does it well, too—she has clients on the east and west coast! In her past life though, Clara saw action as an attorney. We caught up with her to talk bout why and how she made the switch from litigation to decoration.
Name: Clara J.
Former 9-5: Attorney
Lost the suit to: Start her own business, Banner Day Consulting
Location: Oakland, California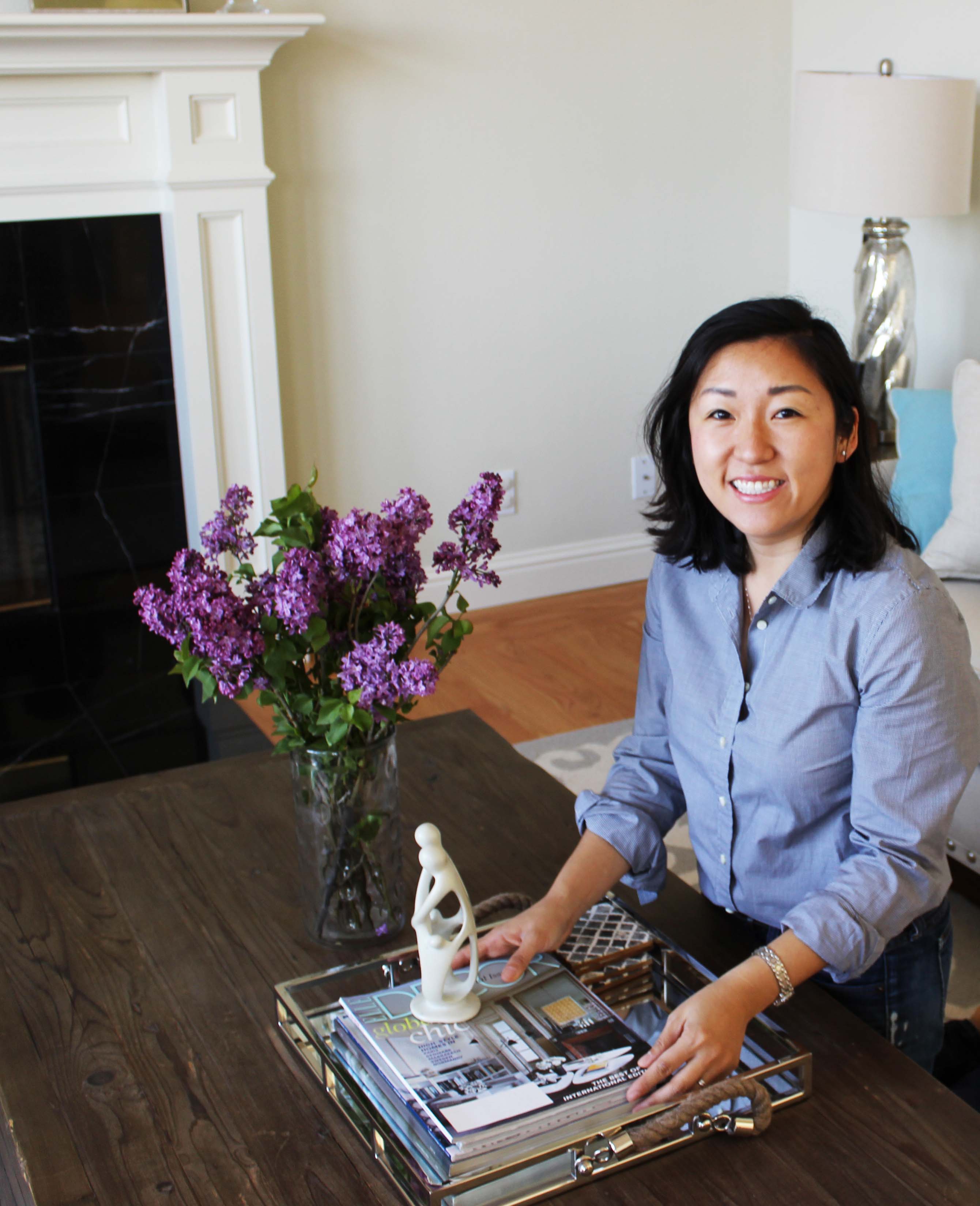 What do you do for a living?
I own my own interior design business called Banner Day Consulting. My clients are young, urban professionals or young families with hectic professional and family lives. They have a desire to live in a house that they can go home to and enjoy, so I redesign their houses or rooms.
How did you land the concept of "designing a place you want to come home to"?
In my former life I was an attorney. I worked long hours, and so did my friends and colleagues. We just went home to sleep. Most of us were all in this sad state in one form or another! So I realized the importance of going home to a place that would allow you to rejuvenate and relax, especially for those who work in demanding jobs.
When did you realize that you wanted to jump ship and start your own company?
This was actually a couple years in the making. It was something I did on and off on the side, in an informal capacity for family and friends. I love the law but I didn't enjoy the practice of it. I don't think this is that unusual - the practice of litigation is very demanding and doesn't suit every personality. I was doing my own research to see what my options were for my second career choice, and I realized that this is what I really love doing.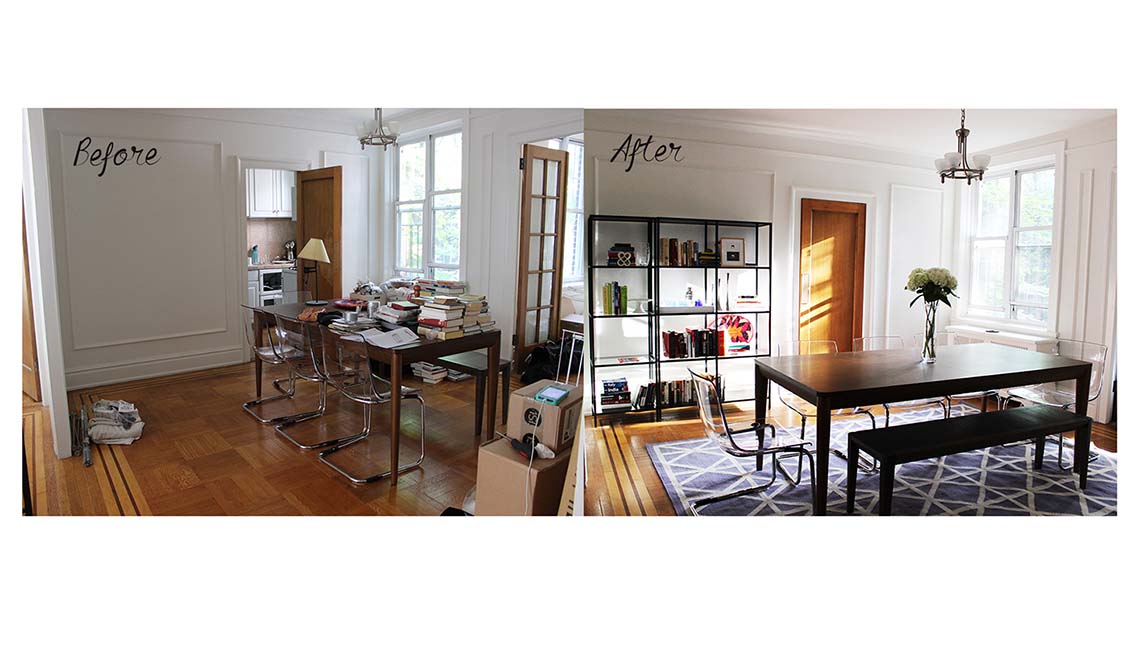 "Second career choice" - is that something you always wanted to look into?
I have a type-A personality. Before I went to law school, I worked as a paralegal just to get myself familiar with the practice of law. I started at a small firm to see what it was like, then I worked at a big place to see both perspectives. Then I went to law school. So I spent many years building up to it. But after practicing for five years and not being happy half that time, I started to think that I could pursue a second career. I said to my friends, "life is too long to do a job you hate" to which they said, "do you mean life is too short?" and I said back, "no, life is just too long!"
What was handing in your resignation letter like?
It was the hardest decision I've had to make to date. I was in the Peace Corps in Nepal and I thought that was hard! Coming from an Asian-American immigrant family, I put a lot of pressure on myself and had expectations from my parents. There was a lot of emotional stress. Also, I worried about what would my professors and classmates think.
What did you tell your parents?
Funny story - I didn't tell my parents until after I quit. I was a coward! But when I did tell my mom, she was like, "you should do what makes you happy." She witnessed herself the stress of being an attorney. She was excited for me to do something I want to do.
How has the support been like?
It's been amazing. A number of my clients are former classmates and I think it's exciting for them to see someone break free! Most of my biggest fans are friends from law school, but my husband and a network of college friends have also been very supportive.
How does your past practice in law apply to your current position? I use my law degree when I deal with legalities, which happen infrequently, but it comes in handy. But I think it's more so the professionalism and skills that I acquired from my practice in law that comes into my everyday business. For example, how I apply and execute client/project management - these skills are very transferable.
Do you miss practicing the law at all?
Some of it. I liked the intellectual challenges, like trying to argue all sides of the argument or doing legal research. But I don't miss the day-to-day stuff. The law is so broad and it depends on the specialty, but I was doing corporate litigation. There is a lot of posturing and adversarial relationships - and that didn't come naturally to me.

What were you first few months like?
To be honest, it was difficult. I'm a workaholic and the slow start made me really anxious. I thought that I could take some off-time and do things, but it was nerve-wracking! I really didn't like sitting at home and doing nothing, or what felt like nothing.
In a recent blog post you wrote that you recently went to NYC for a client!
Yes! I love traveling, but I didn't expect people to fly me across the world with this job - I mean, I'm no Jonathan Adler! But this is actually my fourth or fifth client in NYC, and it was picked up by Dot & Bo so it made it even more rewarding.

What has been your favourite project so far?
I did a project in Vegas that was for a very close friend. She and her husband lived in LA with their one-month old son at the time, but because of her husband's job, they had to move to Vegas. They decided to live in this 4000 sq-ft. house, but to furnish it completely, from silverware to furniture to mops and everything. So as a gift to her, her husband secretly hired me and had me furnish the entire place before they moved in.
What was her reaction like?
She cried! I've known her since college and I've never seen her like that before!
That must've been so inspiring!
Being a lawyer, you feel that you're making change with a broader impact. Being a designer, you're making a very personal change.
What's your next goal?
I have a number of projects in mind that I want to accomplish, and other than that, I have a target revenue that I want to reach, and to hire an assistant in the near future. I've been lucky enough to be featured on big sites as of late, and so in terms of my marketing goals, I'm there right now. So really, increasing my target revenue is next on my list.
What inspires you?
As cliche as it sounds - simplicity and beauty. I feel like the trend of being invested in our homes is very big right now. And I think it's big for a reason; people work long hours, and our jobs consume us. People should be able to live in meaningful spaces in homes that they want.
What's your advice for someone who wants to give up their 9-5 and pursue their suitless pursuit full-time?
Do your research. Whatever you want to do, be prepared to face obstacles. Stay strong!